The MSI file format is a Windows installer package file format. Its name stems from the original name of the application, Microsoft Installer, which has subsequently been renamed to Windows Installer. MSI files are used to install, store, and uninstall software. The files are included in a package that is used to open and install the software using the client-side installer service, which is an.EXE file.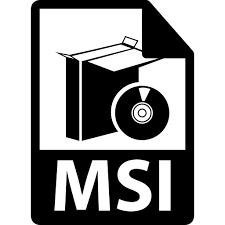 What is MSI File?
MSI files, commonly known as Windows installer package files, are used to deploy Windows updates as well as third-party product installers for Windows-based systems. When these MSI files are activated, the installation procedure for the associated application or Windows update is started, which allows the application or update to be installed on a Windows-based machine.
The content of these MSI files is usually component files and resource libraries from a program or a Windows update, which are unloaded into the system during the installation process by following the installation commands and instructions included in these MSI files.
These Windows installation packages are created and distributed by Microsoft (for Windows Update) and third-party developers as.msi files that may be decompressed with the 7-Zip software.
How to Open MSI Files in Windows?
The Windows Installer application, which is included with Windows operating systems, can open MSI files automatically. Simply double-click on an.MSI file to have the Windows Installer open it immediately.
What is the best way to open an MSI file on a Mac?
Although MSI files are incompatible with the Mac Operating System, they can still be opened. The first and most important method is to entirely switch to Windows OS on your Mac utilizing the Boot Camp Assistant software that comes pre-installed on your Mac.
Otherwise, you can simply open MSI files to read their contents without having to install them on your Mac. MSI files are usually compressed into zip packages, so you'll have to unzip them first to see them. To extract the file, utilize unzip-software like the built-in Archive Utility or download A-Zippr, The Anarchiver, or other programs. Select your Zip extractor from the Open With menu when you right-click on the.MSI file.
How to Open MSI File on Android?
Go to the Downloads folder in the File Manager.
If you can't find the app and open it, you'll need to download a dedicated app.
We propose copying the file to your PC and opening it from there if you can't find a compatible software.
How to Open MSI File on Linux?
To begin, you should be aware that there is no direct means to access MSI files; instead, you must use the MSI exec software. After you've installed the software, you can proceed with the following steps:
Activate the terminal.
Change directories with cd to go to the MSI file's location.
The command wine msiexec /i whatever-filename .MSI can be used to install the file.