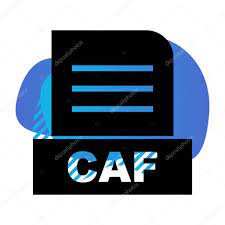 A .caf file extension has most certainly been seen by Mac users. CAF (Core Audio Files) files are used by Apple Core Audio technology to create and preserve digital audio. Although it's an Apple file, Windows users can read and view it with Apple's QuickTime Player, Apple Logic Pro 9, or Audacity. These files contain audio data as well as corresponding text annotations.
It's comparable to WAV and AIFF file formats, except there's no limit to how much data you can store. You can also save data from many audio channels.
What is CAF File?
A CAF file is a digital audio format based on Apple's Core Audio technology that saves audio files in the Core Audio Format (CAF). It keeps track of audio files, text annotations, markers, channel layouts, and other details. CAF files are identical to .AIFF and .WAVE files, except they are not limited to 4GB in size and can store any number of audio channels.
A file header carries information about the file type and CAF version, and is followed by several data chunks in the CAF file structure. The following two chunks are always present in CAF files:
The audio data is contained in the Audio Data chunk.
The Audio Description chunk contains information about the audio data format.
The following are some examples of chunks:
Channel Layout: For CAF files with more than one audio channel, this field is required; it explains the function of each channel in the file.
Information: This section stores words regarding the audio data, such as the title and artist. When the CAF data is edited, time-stamped comments are added to this section.
Instrument: Saves descriptive information about audio data for usage by samplers or as an instrument.
Despite these technical advantages, the CAF format is incompatible with a wide range of devices, including Windows computers, Android phones, PSPs, iTunes, iPods, iPhones, and iPads. To play .caf files on certain devices, you must first convert them to a more common audio format.
What is CAF File used for?
CAF files are often used to store a variety of audio data formats and use a variety of compression algorithms. Aside from audio, .caf files can hold useful supplemental information like text annotations or markers that are needed to manage or change their audio content.
Apple QuickTime Player 7 (and later) can also be installed on Microsoft Windows-based devices to read and see the content saved in CAF files, and Audacity is another Mac and Microsoft Windows program that can author and edit CAF files.
These CAF files may contain text annotations as well as additional information about the audio file that is compatible with Apple's Core Audio requirements. These CAF files are identical to audio data contained in the AIFF format, except that these CAF files are not restricted to 4 GB of audio data and can store data from numerous audio channels.
How to Open CAF File?
If the application meant to open the CAF file is properly set up, it will open automatically when you double-click it on your PC. If you don't have an application to open the file, you have the option of installing one or converting it. If you want to install an application, both Apple's QuickTime Player and Audacity are compatible with Windows.
You can, on the other hand, convert CAF to WAV, which is Windows' standard audio file format. Because WAV files store audio in uncompressed chunks, the quality of your audio will not be affected. Furthermore, no third-party software is required to open.wav files on either Windows or Mac.
Some programs that can open WAV files include Windows Media Player, QuickTime, iTunes, VLC, and Winamp. All you have to do is double-click the file to launch your default audio player.