Flash Video encoding specifications and video data compression standards were created by Adobe Systems for digital videos distributed as lightweight videos embedded in Web pages and streamed over the Internet. The .FLV extension is attached to these Flash Video files, which are stored in the FLV format.
The Flash Video Encoder plugin is included with Adobe Flash and is used to convert video files to the FLV format. Compatibility and playback capabilities for these .FLV files are built into popular Web browsers including Google Chrome, Mozilla Firefox, and Internet Explorer.
An FLV file's content typically consists of interleaved digital video and audio data, brief headers, and meta descriptions, with the interleaved audio and video data being stored in the SWF format and incorporated as hosted multimedia content within the FLV file.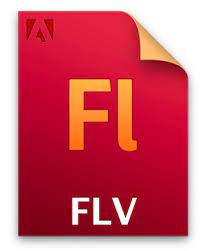 Video files can easily be exported to the FLV format using QuickTime Pro. Adobe Flash Player, RealNetworks RealPlayer, Winamp, and VLC Media Player are just a few of the multimedia players that provide playback functionality and compatibility with FLV files.
What is FLV File?
A video file saved in the Adobe Flash Video (FLV) container format is known as a FLV file. A short header, synchronized audio and video data streams (encoded in the same way as streams in the standard Flash.SWF format), and metadata packets are all stored.
With the release of Adobe Flash Player 7 in 2003, the FLV format was launched. Adobe Flash Player primarily uses it to offer online video content such as movies and TV episodes. FLV, on the other hand, is an open format that is supported by a variety of non-Adobe/Macromedia apps.
The Flash Video Exporter plug-in (available with Adobe Animate) or any program that supports FLV files can be used to produce Flash Video content and export it as FLV files. With Adobe Media Encoder, users may now encode various video formats such as QuickTime or Windows Media.
How to Open a FLV File?
Double-click a .FLV file, or any other file on your computer, to open it. The application that is supposed to open your .FLV file will open it if your file associations are set up correctly. It's conceivable that you'll need to download or buy the appropriate program.
It's also conceivable that you have the right application installed on your computer, but the .FLV files aren't yet linked to it. When you try to open a .FLV file in this situation, you can inform Windows which application is appropriate for that file. After that, when you open a .FLV file, it will launch the relevant application.
Media Players that can play FLV Files
For watching .FLV files, we recommend using the VLC media player. It is free, supports the format after installation, and is compatible with Windows, macOS X, and Linux.
With the correct codec, Microsoft's Windows Media Player can also play FLV files. The CCCP codec can be downloaded and installed to play FLV files as well as additional codecs you may need in the future.