The TREC file extension tells your device which program can open it. Different programs, on the other hand, may use the TREC file format for different types of data.
While we have yet to characterize the TREC file format and its common applications, we do know which apps are known to accept these files because we receive dozens of ideas every day from users like you regarding specific file types and the tools they use to open them.  The TREC file extension refers to a TechSmith Recording File created by TechSmith for use with TechSmith Camtasia Studio. TREC files are most common in the United States, according to data from our web servers (anonymous users). TREC files are frequently used by Windows 10. The Google Chrome web browser is used by the majority of these people.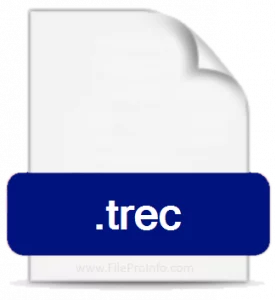 We're always looking for new file type descriptions to add to the site, so if you have any information regarding TREC files that you think would be useful to others, please submit it to us using the Update Info link below – we'd love to hear from you!
What is TREC File?
A screen recording captured by TechSmith Camtasia, a screen recording and video editing tool, is saved as a TREC file. It saves audio and video from a user's screen capture session, as well as metadata like cursor effects and transitions. TREC files are commonly used to store educational and demonstration information.
Because the TREC format works with both Windows and Mac versions of Camtasia, it's easier to share recordings between platforms. TREC files are saved as part of screen-recording projects in the.TSCPROJ (Windows version that replaced.CAMPROJ) and.CMPROJ (Mac version) formats.
The TREC addon was released with Camtasia Studio version 8.4.0 (Windows) and Camtasia for Mac version 2.8.0. For camera recordings, it superseded the.CAMREC and.CMREC extensions.
What is TREC File typically used for?
TREC is a file format used by the Camtasia Studio software application. Camtasia Studio is a program that allows you to make films from screen recordings.
TREC is a session file that records a single screen. TREC files contain audio and video tracks that users have recorded and altered to make tutorials or demos. TREC files can also be utilized as CAMPROJ project file components. Camtasia Studio is compatible with both Windows and Mac computers.
How to Open TREC File?
The Windows and Mac versions of TechSmith Camtasia can open TREC files. Select File Import Media…, drag the file into Camtasia, or double-click the file to open it (only works if it is associated with Camtasia). There could be various reasons why you can't access the TREC file on your PC. The first and most crucial cause (and the most common) is that there isn't any TREC-compatible software installed on your device. Finding and downloading the relevant application is a pretty straightforward way to tackle this problem.
The first part of the assignment has already been completed – the table contains the software that supports the TREC file. Now all you have to do is download and install the proper software.
Possible Issues with TREC Files
The inability to access and operate the TREC file does not necessarily indicate that you lack the necessary software on your computer. There could be other issues that prevent us from using the Camtasia Studio Recorded Session file. A list of potential issues follows.
A TREC file that is being opened has become corrupted.
Links to the TREC file in registry entries are incorrect.
The description of the TREC was accidentally deleted from the Windows registry.
An application that supports the TREC format was not installed completely.
The malware that is infecting the TREC file that is being opened is unwelcome.
The computer's hardware resources are insufficient to handle the TREC file's opening.
The computer's drivers for the equipment used to open a TREC file are out of current.
If you're certain none of these factors apply to your situation (or have previously been eliminated), the TREC file should work with your programs without issue. If the problem with the TREC file has not been resolved, it is possible that there is another, more rare problem with the TREC file in this situation.